Heathrow parking
With travel guides highlighted and thoroughly dog-eared, factor 50 packed, and those 'just-in-case' tablets stuffed into side pockets – it's time to briefly put the bargain-hunting hat on to book your airport parking. It's always best to book your Heathrow airport parking as early as you can to get the best deals and you're in the right place! Fortunately there's no shortage of choice when it comes to Heathrow parking; you just need to know what it is that you want …
On-airport parking at Heathrow is generally more expensive than off-airport, but it does normally grant you a quicker transfer to the terminal. Meet and Greet, on the other hand, is the easiest choice, and there are some very reasonably priced services. Enter the dates you require into our search engine and we'll find the best deals for you to compare.
Heathrow airport parking at a glance
1883 customer reviews rated BCP

Heathrow parking

86

%
Choose from eight Heathrow parking options
Park Mark award-winning security features
Regular transfers to the Heathrow airport terminals
Heathrow airport parking
Airport car park
Price (8 days)*
Transfer
On-airport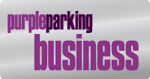 Heathrow Purple Parking Business
£67.95
5-8 mins
No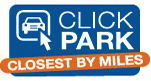 Click Park Heathrow
£75.10
3-10 mins
No

Heathrow Business Park Plus
£93.20
3 mins
Yes

Heathrow Business Parking
£115.10
1-2 mins
Yes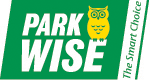 Park Wise Heathrow Terminals 1, 3
Search for Price
6-12 mins
Yes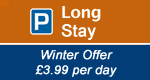 Heathrow Long Stay Parking
Search for Price
7-15 mins
Yes
Heathrow Meet and Greet airport parking
Airport car park
Price (8 days)*
Transfer
On-airport

Heathrow LHR Meet and Greet
£117.10
within walking distance
No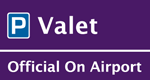 Heathrow Official Valet Parking
£118.30
within walking distance
Yes
*Prices featured are for 8 days parking from
1 January 2013 to 8 January 2013
.
For a personalised quote please make a search for the dates you require.
Key :
= Heathrow car parks
Heathrow car parks
To view the name and address just click the red pin icon.
Use the scale or arrows on the left hand side of the page to increase/decrease the detail of the map, the further up the scale the more detailed the information. There are three different types of map - use the Map, Satellite and Hybrid buttons to change the style.
On-airport parking at Heathrow
On-airport parking at Heathrow is great because you'll be so close to the terminals. All on-airport car parks are park-and-ride, with quick transfers to the airport to get your holiday off to a speedy, straightforward start.
Heathrow Long Stay is the cheapest of all the Heathrow on-airport car parks. There are Long Stay car parks serving all of Heathrow's terminals, but it's an especially worthwhile option if you're travelling from terminal 5, as it provides the fastest transfer to that terminal at the cheapest price. You can also book Long Stay SuperSaver for an even better deal, although you can't cancel or change Supersaver bookings.
Heathrow Business Parking Plus only serves terminal 1, but the three-minute transfer makes it a reliably quick service. The bus to and from the terminal runs on demand.
Lastly, Heathrow Business Parking serves all terminals. This is by far the fastest choice, particularly for customers flying from terminal four; transfers run every 2 minutes and take just 3 minutes to get to the terminal. You can also book Leisure Special Parking, which provides a cheaper, albeit non-flexible, alternative to Heathrow Business Parking.
Off-airport Heathrow car parking
Off-airport is where you'll find cheap parking at Heathrow airport that doesn't compromise on quality of service. These park-and-ride car parks at Heathrow are straightforward to use, and the fast transfers make them efficient as well as economical.
Purple Parking Business (formerly Heathrow Quality Airport Parking) is the cheapest park-and-ride service, and takes between 5 and 8 minutes to get you to any Heathrow terminal.
Click Park Heathrow serves terminals 4 and 5. It provides a faster transfer service to terminal four than Purple Parking - just 3 to 4 minutes – at a slightly increased price.
Park Wise Heathrow is a similar price to Click Park, but serves terminals 1 and 3, with transfers taking between 6 and 12 minutes.
Meet and Greet parking at Heathrow
However, if you'd rather not have to search for a space, or if you avoid reverse-parking like the plague, Meet and Greet could be the perfect solution.
BCP offers two different Meet and Greet packages at Heathrow airport. Parking at either Heathrow LHR Meet and Greet or Official Valet Parking is available at all Heathrow terminals and is designed to make your pre-holiday parking relaxed and hassle-free. You just drive to your terminal and hand over the keys to a friendly-faced chauffeur. With no transfer bus to wait for, it's the speediest form of parking at Heathrow.
LHR Meet and Greet is very competitively priced against some of Heathrow's on-airport park and ride options, making it great value for money. It's also an ideal choice if you're travelling with large items, such as sports equipment, as sometimes these cannot be taken onto the park-and-ride transfer buses for space and safety reasons.
Heathrow airport parking information
Budget parking: Parking at Heathrow can be remarkably low-cost. Booking in advance will really help to keep prices down, while certain non-flexible packages can make your parking even cheaper. If you're booking Heathrow Long Stay Parking, you may be able to opt for Heathrow Long Stay SuperSaver, and customers for Business Parking may want to choose Leisure Special for a cheap on-airport parking deal. Neither of these packages can be changed or cancelled, but they're great value for money.
On-airport/off-airport: Sometimes you can get to the terminal from an off-airport car park almost as quickly as you can from an on-airport car park. So you could save yourself money without having to spend too much extra time on transfers.
Disabled customers: Please see individual parking pages for disabled facilities