Gatwick Airport Hotels
Rather than spending the early hours of the morning on the motorway before your flight, you could book a hotel near to the terminal, so you can enjoy a few more hours relaxing in a warm and comfortable bed. You could even book your hotel with parking as a single package to get an even better deal. We have 32 hotels at Gatwick Airport to compare, 3 on-site and 29 located nearby. With a variety of budget and luxury to choose between, you are certain to find something to suit.
Terminals
There are plenty of hotels located near to both terminals. The South Terminal and the North Terminal are connected by a monorail which takes a speedy 2 minutes, so you can easily get to either terminal.
Hotels at Gatwick Airport South Terminal
If you're flying from the South Terminal we have plenty of hotels that are within easy reach of the check-in. For example, the luxurious Gatwick Hilton has everything you need for a relaxing and rejuvenating rest before your flight. Not only does the hotel boast 2 restaurants, 2 bars, a coffee shop and a gym, it's also conveniently connected to the South Terminal via a covered walkway.
The Courtyard by Marriott is also located within the airport perimeter, and is just 5 minutes away from the South Terminal on a shuttle bus. If you book a parking package with this hotel, all you will need to do is drive up to the the hotel entrance, hand over your keys to one of the parking team, and then head to reception whilst a chauffeur parks your car for you.
Hotels at Gatwick Airport North Terminal
Connected to the North Terminal by a covered walkway is the Sofitel hotel. Just a 2 minute walk from the hotel to check-in, makes it the most time-efficient hotel to stay at when traveling from Gatwick Airport North Terminal. With soundproofed, triple glazed windows to ensure a uninterrupted rest, you can sleep easy knowing you can get to departures with plenty of time to spare.
We have an abundance of hotels located near to both of the Gatwick terminals. For example, the 2 star Acorn Lodge is a family run hotel situated just 5 minutes away from the North Terminal and offers free transfers 24-hours a day. Russ Hill is a hotel based 4.5 miles away from the airport and provides a shuttle service to both terminals. You can also take advantage of their hotel and parking deals as they have an on-site car park.
Cheap Hotels at Gatwick Airport
If you're looking for the cheapest airport hotels at Gatwick, we have a variety of options to keep the costs to a minimum. By booking with BCP we can assure you that we will always bring you the lowest prices on all of our hotels deals. By booking in advance, as early as possible, you will get the cheapest prices. Also, if you book your hotel and parking together, you can save even more cash for your holiday.
Booking a 2-star hotel is ideal for the thrifty traveler. Far from compromising on quality, we offer a variety of exceptional and comfortable, budget hotels. The Acorn Lodge hotel is located just 5 minutes from the terminal, includes a free breakfast and is all at an incredible low-price. We have the minimalist Ibis hotel, which is perfect for those looking for a no-frills comfortable stay. The family-run Corner House and guest house styled White House are also brilliant value, quality 2-star accommodation.
We also have a choice of 3 and 4 star hotels that won't break the bank. Families traveling with young children can save money at the Crowne Plaza hotel, because kids 12 and under stay and eat breakfast for free. Children can also eat for free at the stylish Copthorne hotel, which has a lovely beer garden and restaurant, as well as a swimming pool, sauna and squash courts.
There are so many Gatwick hotels to choose from, why not let someone else make the decision for you, and save a few quid at the same time? With our Undercover hotels, you wont find out the name of your hotel until you have booked it. It's guaranteed to save you money from a choice of our 3 and 4- star hotels.
Gatwick parking and hotel
Booking your airport hotel and parking as a single package is the best way to keep the cost to a minimum. Some of our Gatwick hotels have on-site parking, so all you will need to do is arrive the night before your flight, and then hop on a shuttle bus to the terminal. Some of our hotel chains have partnerships with parking companies, so they can give you excellent discounted prices. After your stay at the hotel, all you need to do is drive to the secured car park and then get on the transfer bus to the terminal.
There are plenty of hotels to chose from that have parking for the entire duration of your holiday. For example, the Mediterranean inspired, 3-star Europa hotel, has a 450 space car park and is located just 5 miles from the airport. The 4-star Cambridge hotel has an impressive 600 space, enclosed parking compound, which is shared with its sister hotel the Acorn Lodge.
If your hotel doesn't have a car park on-site, then you can choose between a great selection of parking services in conjunction with your hotel stay. You can choose the Airparks Drop and Go service, which is as simple as it sounds, drive to the car park, hand over your keys and let them park your car for you. If you use the Maple Manor Meet and Greet service, a chauffeur will meet you at your hotel and take your car to a secured compound for the duration of your holiday and then meet you upon your return.
Alexander House hotel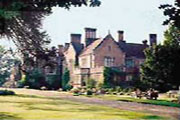 The luxurious 4-star Gatwick Alexander House is located just a short distance from Gatwick Airport. Beautiful gardens surround this country-house, providing peace and tranquility close to the...
Arora hotel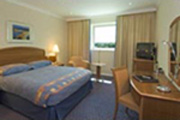 The contemporary four-star Arora, located in Crawley town centre, offers great access to Gatwick Airport. Excellent leisure facilities and good amenities make the Arora a good choice for a...
Courtyard by Marriott hotel

The Courtyard by Marriott provides a high-quality stay for guests flying from the London airport. The hotel has a customer-focused design that allows guests to relax in the central atrium while...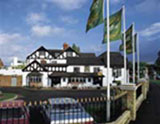 The four-star Menzies Chequers, near Gatwick, provides style and comfort just two and a half miles from the airport. With excellent transport links, the Menzies Chequers Hotel is a great choice...
Copthorne hotel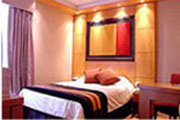 The charming four-star Copthorne Hotel provides a relaxed ambiance away from all the commotion of the busy airport. Surrounded by rolling meadows and colourful gardens, the 16th century...
Copthorne Effingham hotel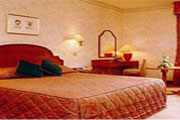 Just six miles from the airport, Gatwick Copthorne Effingham Hotel offers a fantastic range of leisure activities to ensure a relaxing and pleasant stay. Effingham is a thoroughly English...
Felbridge hotel

The luxurious 4-star Gatwick Felbridge hotel is located just 8 miles from London Gatwick Airport. The Sussex countryside offers glorious surroundings for this beautifully designed hotel, making...
Cambridge hotel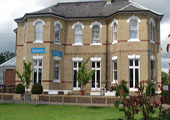 Built in 1865, the Cambridge Hotel Gatwick is a welcoming 3 star hotel set in a beautiful Victorian building which has been fully renovated throughout, looking fresh and elegant. Our 34 rooms,...
Undercover hotel - Cambridge hotel

Built in 1865, this undercover hotel is a welcoming 3 star hotel set in a beautiful Victorian building which has been fully renovated throughout, looking fresh and elegant. Our 34 rooms, which...
Europa hotel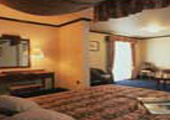 When flying from Gatwick Airport, the Europa Hotel offers exceptional facilities to ensure a comfortable stay before or after your departure. Located just 4.4 miles from the main airport...
Ramada Crawley Gatwick

Formerly a coaching house, the Ramada Crawley-Gatwick offers a traditional setting for a relaxing airport stopover. The country style of the Ramada dates back to 1615 and is steeped in a rich...
Holiday Inn Express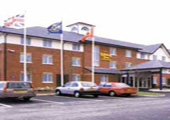 The Gatwick Holiday Inn Express offers a warm welcome and the expected high standards of a Holiday Inn and for a great price. Located at Crawley, the Holiday Inn Express provides a relaxing...
The Corner House is unique family-run hotel nestled in the Surrey suburbs. Located just a short hop from Gatwick Airport, the Corner House is perfect for that convenient airport stopover....