Stansted Airport Hotels
If you have an early flight from Stansted Airport or a late night arrival, why not check in to one of BCP's two, three or four star hotels at Stansted. All of BCP's hotels are situated in close proximity to the airport and offer great value for money.
Convenient and affordable, a Stansted Airport hotel is the perfect way to start your holiday. Book today and see how much you can save with BCP
Hilton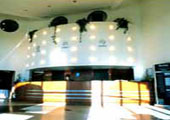 The four star Hilton Hotel at Stansted Airport is situated within the Stansted Airport perimeter, offering excellent facilities with comfortable and spacious rooms. Suitable for both business...
Radisson Blu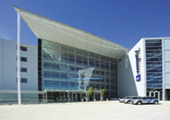 The chic and stylish Radisson Blu hotel offers travellers a comfortable stay with superb views over Stansted airport. Located directly on site, the hotel is linked to the airport terminal via...
Holiday Inn Express

Ideally located just one mile from Stansted airport, the Express By Holiday Inn has 254 comfortable guest rooms with standard facilities. This three star hotel is just a five minute transfer...
Warman's Barn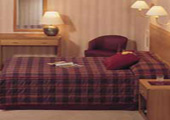 The 3 star Warmans Barn House hotel is a beautiful 17th century barn conversion just a few minutes from Stansted airport. It has comfortable and spacious rooms and excellent facilities to suit...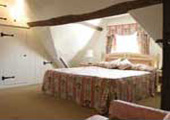 The 3 star Whitehall Hotel is situated in the idyllic Essex countryside and is just five miles from Stansted airport. Soak up the picturesque scenery whilst relaxing in this beautifully restored...