Belfast International airport parking
There is something to suite everyone's budget when it comes to BCP Belfast airport parking services. We compare prices every week to make sure that we get you the best deal on your airport parking. BCP provide professional, secure, low-priced car parks situated near the airport terminal, ensuring quick transfer time. Have a look at the airport parking services on offer for Belfast airport:
Belfast airport parking at a glance
4709 customer reviews rated BCP

Belfast airport parking

86

%
The BEST airport parking prices on the web!
Fully secured parking with round the clock security
Convenient on-site car parking available
Easy booking system
Belfast airport parking
Airport car park
Price (8 days)*
Transfer
On-airport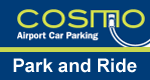 Belfast Cosmo Airport Parking
£30.00
2 mins
No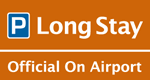 Long Stay Belfast International
£40.00
within walking distance
Yes
*Prices featured are for 8 days parking from
1 January 2013 to 8 January 2013
.
For a personalised quote please make a search for the dates you require.
Key :
= Belfast car parks
Belfast car parks
To view the name and address just click the red pin icon.
Use the scale or arrows on the left hand side of the page to increase/decrease the detail of the map, the further up the scale the more detailed the information. There are three different types of map - use the Map, Satellite and Hybrid buttons to change the style.
On-airport parking at Belfast International
The nearest to an on-site airport is Long Stay Belfast International parking option which is situated within the airport perimeter. Transfers are available but Belfast airport terminal is within walking distance. This added convenience makes on-airport parking slightly more expensive than off-airport car parking. Belfast International airport is just a short walk away.
Off-airport parking at Belfast International
You could leave your car at a secured off-airport site, which is the best value Belfast airport parking. Belfast Cosmo Airport Parking is a good choice of off-site car park. Belfast Airport parking charges can be expensive, pre-book your car parking early to get the best deals. There are regular transfers to the airport terminals, which you can board as your car is parked for you.
Booking Belfast airport car parking with BCP
We know airport parking at Belfast can be stressful and an expense, that's why we have created a range of airport parking packages to choose from and all with award winning security. Let the prices of our Belfast International Airport car parking packages soothe your worries and help make airport parking less stressful for you.
Belfast International parking information
On-airport/off-airport: Though Belfast International airport has facilities for off-site parking, BCP offers fantastic deals on car parks on the main site, just across from the terminal building.
Budget parking: BCP aim to provide the best value airport parking on the entire market. However, special advance purchase deals are available from the Belfast International Long Stay.
Check-in: For a smoother homeward journey you may want to have a look at the Long Stay Belfast International parking option. Book now and receive the best rates for this super-convenient service.
Disabled customers: Please check the individual facilities available from the different car parks at Belfast International Airport.