Leeds Bradford airport parking
For the best quality airport parking at the lowest prices on the market, book Leeds Bradford airport parking with BCP. With both on and off-airport options available, whatever your airport parking needs are, you're covered with BCP. As Yorkshire's busiest airport, parking at Leeds could be a stressful affair if you don't plan ahead. Pre-booking Leeds Airport parking online with BCP can get you huge savings off the on-gate parking price, as well as ensuring a parking space is reserved and waiting for you on arrival. So no matter how busy the airport car parks are, you won't have to search for a parking spot.
All BCP's Leeds Bradford Airport car parks are covered by our Price Protection policy, so you can be sure of getting the best rates available for your airport parking.
Leeds Bradford airport parking at a glance
1226 customer reviews rated BCP

Leeds airport parking

88

%
Pre-booking your spaces cuts prices and guarantees your spot
Regular transfer buses running you to and from the airport 24 hours of the day
Park Mark awards for security on our car parks
Simple, quick and effective booking process
Leeds airport parking
Airport car park
Price (8 days)*
Transfer
On-airport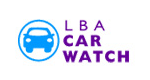 Leeds Bradford Airport Car Watch
£37.50
3 mins
No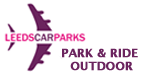 Leeds Car Parks Outdoor
£38.00
2 mins
No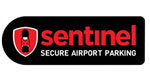 Leeds Bradford Airport Sentinel Security Parking
£40.00
2 mins
No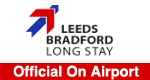 Leeds Bradford Long Stay Parking
£42.99
5 mins
Yes
Leeds Meet and Greet airport parking
Airport car park
Price (8 days)*
Transfer
On-airport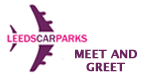 Leeds Car Parks Meet and Greet
£48.00
within walking distance
No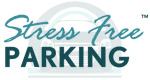 Stress Free Meet and Greet
Search for Price
within walking distance
No
*Prices featured are for 8 days parking from
1 January 2013 to 8 January 2013
.
For a personalised quote please make a search for the dates you require.
Key :
= Leeds car parks
Leeds car parks
To view the name and address just click the red pin icon.
Use the scale or arrows on the left hand side of the page to increase/decrease the detail of the map, the further up the scale the more detailed the information. There are three different types of map - use the Map, Satellite and Hybrid buttons to change the style.
As you can see, BCP offer everything you need in one handy little package. When you have booked with us, you will receive a detailed confirmation within minutes giving all directions and procedures needed on the day of travel. We sort everything out so you don't have to. A booking with BCP is guaranteed to make airport parking, the dullest most part of your holiday, a pleasure in itself.
Sentinel Security parking operate a swift, professional service which is ideal for customers wanting a thorough, all round service from the airport. Transfers run on request and take less than 5 minutes so if you have a late flight back and are desperate to get to your car, you know you won't be waiting for long. Book today with BCP.