Airport parking
Click on the region for Airport Parking options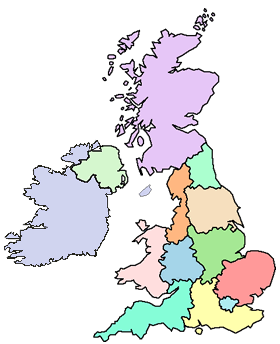 CLOSE X
Yorkshire & Humberside
As specialists in airport parking across the UK, BCP offers some of the best airport parking deals available. Huge savings can be made when you book your airport car parking online with BCP, with up to 60% off the on-gate price at many of the main UK airports. Compare prices and services for Heathrow Airport parking, Gatwick Airport parking, Birmingham Airport parking, Manchester Airport parking and Stansted Airport parking.
BCP airport parking at a glance
Up to 60% cheaper than gate prices

76430

Park BCP

reviews show an average rating of .
Secure on-line booking
Guaranteed parking space
Quality-assured customer support
Fast, easy and efficient booking process
Take your pick from a variety of parking options at 26 UK airports, all available to pre-book with BCP. Make significant savings against the normal gate price, sometimes as much as 60%.
BCP realises how important it is for you to know your vehicle is safe and secure when you leave it parked at the airport. That's why all our car parks have stringent security measures in place, including flood-lit parking bays, high-security fencing, 24-hour security patrols and CCTV. With BCP, you can travel assured your car is in the best possible hands.
BCP has a range of parking packages to suit all needs. You can choose from long, mid and short term parking, on-site parking, off-site parking and Meet and Greet services from selected airports. Each of these packages provide customers with quick and simple transfers, which are often available 24 hours a day.
Save time and money by booking your airport parking online. BCP offers fantastic deals on airport parking and airport services. By using our fast, easy and reliable service you will save time and secure a parking space at your selected airport.
Quality car parks from BCP
Gatwick airport parking
BCP can find you a fantastic deal on a number of Gatwick airport car parks. For instance, one of the consistently best value car parks is Airparks Gatwick. If you would like an altogether more convenient parking experience, why not try out the Airparks Meet and Greet service? There is a wide range of Gatwick airport parking available, so make a search to find the perfect parking option for you.
Heathrow airport parking
BCP provides a superb choice of car parking at Heathrow airport. There are also a number of convenient Meet and Greet parking services to choose from. A Meet and Greet service is where you are met at the terminal on arrival and departure by the chauffeur driver who takes your car to and from the car park. Alternatively you can book Quality Airport Parking at a fantastic rate or take a look at Heathrow Business Parking which is just a short transfer from the busy Heathrow terminals.
Manchester airport parking
If you're flying from Manchester airport, let BCP find you the best airport parking deal. There are excellent prices available at a variety of Manchester airport car parks. Browse through some of our award-winning car parks, which include the excellent-value JetParks and the official Long Stay Manchester Terminal 2 and Long Stay Terminals 1 and 3. If you don't fancy the hassle of transfer buses and finding an airport parking space, why not try out the Airparks Meet and Greet service?
Birmingham airport parking
Find the best value Birmingham airport parking package by pre-booking with BCP. Check out our unbelievable prices at Airparks Birmingham or walk to the terminal from Short and Mid Stay Terminal 1 and Terminal 2 and 3. Passengers looking for a more luxurious arrival procedure should book the superb Stress Free Parking available through BCP at Birmingham International Airport.
Luton airport parking
Luton Airport is considered the main departure point in the UK for budget holidays. What's more, the amazing prices do not stop with the economy flights. Booking airport parking with BCP will provide you with the best deals available. BCP offers super deals at Airparks Luton. For those passengers who want to park directly on the main Luton Airport complex, we suggest you take a look at Mid Stay Parking. In terms of convenience, Luton Priority Parking provides a great value Meet and Greet service.
Cardiff airport parking
We have two types of parking available at Cardiff airport both supplied by the excellent Airparks. A Park and Ride service operates to and from the Cardiff Airparks car park, taking just 3 minutes to get you to and from the terminal and it is guaranteed to be cheaper than using the Cardiff on-airport car park. The alternative service from Airparks is Meet and Greet parking, which means an Airparks driver will meet you at the terminal before you depart and after you arrive, helping you be on your way quicker.