Edinburgh airport parking
Exquisite as Edinburgh may be, you'd be forgiven for occasionally wanting to head off for a warm retreat. Parking at Edinburgh airport is a small but necessary step towards such sunnier climes, and here at BCP we help to make it totally hassle-free. BCP provides great airport parking deals, with various prices and packages to suit your needs. We recommend that when you book Edinburgh airport parking, you do so early to ensure you get the best value for your money.
All BCP Edinburgh Airport car parks are covered by our Price Protection policy, so you can be sure of paying the lowest prices on the market.
Edinburgh airport parking at a glance
1266 customer reviews rated BCP

Edinburgh airport parking

88

%
Cheapest price when you pre-book
Secured compound for your peace of mind
Free return transfers, 24 hours of the day
Your space is guaranteed from the moment you pre-book.
Edinburgh airport parking
Airport car park
Price (8 days)*
Transfer
On-airport

Park and Fly Edinburgh airport
£41.99
7 mins
No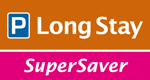 Edinburgh Long Term parking
£44.35
[supersaver price]
2 mins
Yes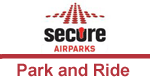 Edinburgh Secure Air Parks
£49.99
3 mins
No
Edinburgh Meet and Greet airport parking
Airport car park
Price (8 days)*
Transfer
On-airport

Park and Fly Meet and Greet Edinburgh airport
£49.99
within walking distance
No
*Prices featured are for 8 days parking from
1 January 2013 to 8 January 2013
.
For a personalised quote please make a search for the dates you require.
Key :
= Edinburgh car parks
Edinburgh car parks
To view the name and address just click the red pin icon.
Use the scale or arrows on the left hand side of the page to increase/decrease the detail of the map, the further up the scale the more detailed the information. There are three different types of map - use the Map, Satellite and Hybrid buttons to change the style.
On-airport parking at Edinburgh
There's only one on-airport car park at Edinburgh - Edinburgh Airport Long Stay - so you might think that prices would be sky-high, but in fact, it's very reasonably priced. Plus, if you book Long Stay SuperSaver, you can save even more money. Despite the name implying it's simply a long-term airport car park, you can in fact park here for as little as just one day.
Off-airport parking at Edinburgh
As Scotland's largest airport, Edinburgh boasts an exceptionally low-cost parking package with Park and Fly Edinburgh Airport. This is an off-airport car park, yet the short transfer – just 5 to 10 minutes - makes it a really convenient choice. And, in case the ridiculously low price doesn't sway you, Park and Fly can even wash your car for you while you're away. So if the sun isn't shining when you come home, at least your car will be!
Or, if you want to save even more time with off-airport parking at Edinburgh, opt for Edinburgh Secure Air Parks. Transfers are the most frequent you'll find – arriving every 5 to 10 minutes - and they get you to the airport in just 60 seconds! With the transfer time at this off-airport car park being even quicker than that of its on-airport counterpart, Secure Air Parks is the obvious choice for frequent flyers. It's fast and cost-effective, and the price is pretty slick too.
Meet and Greet Parking at Edinburgh
Park and Fly Meet and Greet car parking at Edinburgh airport is the simplest way to begin your holiday – and makes for a lightning-speed getaway on your return too. You don't have to bother with the hassle of car parks at Edinburgh airport at all; all you have to do is drive to the airport, where a driver will meet you and take your car off your hands to park it. At the end of your holiday, your car will be brought back to you, nicely warmed up and ready for you to drive home.
Edinburgh airport parking information
Budget parking: If you'd prefer to spend your pennies on your actual holiday, rather than on the (somewhat less glamorous) Edinburgh airport car parks, Park and Fly Edinburgh is the car park to opt for. However, if transfer speed is high on your priority list, you can book an advance purchase package with Secure Air Parks for only a little extra, and be sure to save a lot of time. All of the choices for parking in Edinburgh airport are great value for money, so the choice is really up to you.
On-airport/off-airport: Edinburgh Long Term Parking is the only on-airport car park, although the price barely reflects this extra convenience. However, as is to be expected, parking off-airport at Edinburgh is the cheaper option.
Security: Security: Secure Air Parks and Edinburgh Long Term Parking have both been acknowledged with the Park Mark security award, although all BCP's airport parking at Edinburgh are fully secured with 24-hour CCTV and fencing.
Disabled customers: Please see our individual airport car parks at Edinburgh for the disabled facilities available.