Travel insurance
BCP have teamed up with Holiday Extras to provide travel insurance for our customers. There are plenty of great value options available. Choose between cover for a single trip or an annual policy, both available with optional cover for winter sports, golf, weddings, business and other hazardous activities.
The policies offered can include cover for any pre-existing medical conditions too. The travel insurance policies are fully flexible so it's easy to make any changes. Under 18s are covered for FREE. Make sure you're protected in case your hotel or airline goes out of business before or while you're away.
It's simple to tailor the policy to your needs but if you require any additional assistance, an advisor at a UK-based contact centre can help. There's a 24-hour emergency helpline too. Finally, if you decide the policy isn't right for you then they offer a 14 day money back guarantee.
Click here to start the simple four-step process to get travel insurance cover.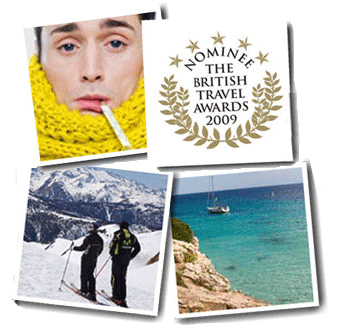 There are a range of insurance policies to choose from:
Annual multi-trip cover
Single trip cover
Backpacker cover
Student cover
Winter sports cover
Natural catastrophe cover
Wedding cover
BCP's top travel insurance tip
Make sure that the policy that you book has appropriate levels of cover. There are three key areas of cover that you should consider: cancellation cover, medical expenses, and baggage and personal belongings.
Your cancellation cover should always be equal to the total cost of your entire holiday, including all ancillary expenses.
It's unlikely that you'd require medical expenses above £2 million per person if you're travelling outside of Europe or £1 million per person if you're travelling in Europe.
Always ensure that you know the replacement value of your baggage and personal belongings. Valuable items will always have a limit. Maybe it's worth adding them to your home contents policy instead?