Best prices
At BCP we make sure that you get the best possible price for your parking, and that your car will be kept safe at a reputable car park. Don't settle for poor service or an unsecured site. BCP checks all of the car parks that we offer and we provide full details before you book. Your details are protected during our secure booking process and there is even the option to add a cancelation waver, in case of any unforeseen circumstances. All of our parking deals are Price Protected too.
Airparks with BCP
BCP knows that convenience, customer service and price are important when selected airport parking. One airport car parking provider that consistently delivers the best deals is Airparks. They have a superb customer service record with an efficient and regular transfer service at all of their airport locations. BCP is proud to provide Airparks as one of the parking options at the following locations: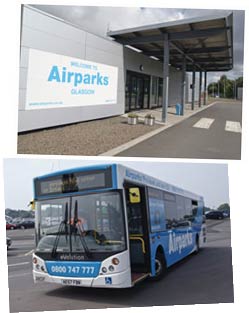 We recommend taking a look at the full range of products so you can feel comfortable you have made the right choice. You'll probably notice that Airparks is usually nestled at the top of our price comparison tables as the cheapest parking provider.
Best price parking highlights
Heathrow Economy Parking
Economy Parking serves Heathrow's terminals four and five. The car park is located two miles from the airport, so it is actually the closest 'off-airport' car park available, making the price even more attractive. Transfers run on demand and get you to the airport in about 12 minutes. Economy Parking is a secured car park so you rest assured that your car will be safe while you're away.
Stansted Long Stay Parking
This car park is situated on-site at Stansted airport and the price includes transfers, which run every 20 minutes. Stansted Long Stay hold a Park Mark award for safer parking, meaning they have a very thorough security set-up to keep your vehicle protected while you're away.
Bristol Silver Zone Non Flexible
Bristol Silver Zone Car Park offers the lowest price airport parking. You can also choose to take the Non-Flexible option which makes it even cheaper still. This special advanced rate means your booking cannot be amended or cancelled. If you are confident nothing will change before you travel, this service could save you a few more pounds.
Liverpool Airport Long Stay
The Long Stay car park is right outside the Liverpool airport main terminal building, so you don't even need to catch a transfer bus because it is within comfortable walking distance. "You could throw your case there from the car park!" said one customer; not necessarily recommended but definitely nice to know.
Belfast Q Park Long Stay
Available at an incredible low price, Q Park Long Stay is within walking distance of the terminal building. CCTV, perimeter fencing and security patrols keep your car safe and sound. What more could you want from low-cost airport parking at Belfast?
Home > Best Prices with BCP